Date of  Completion
December 2019
About the Project
The Pinwheels, designed by Matthew Placzek, add color, whimsical charm and light to the walkway near the Arnolds Park museums. The sculptures were installed December of 2019. Matthew creates sculptures that range in size from small pieces to large-scale sculptures that stand over 90 feet tall. No matter the size, his work is transformative, moving and unforgettable. Imagine Iowa Great Lakes is honored and excited to have his work on display in the Iowa Great Lakes as part of our beautification efforts.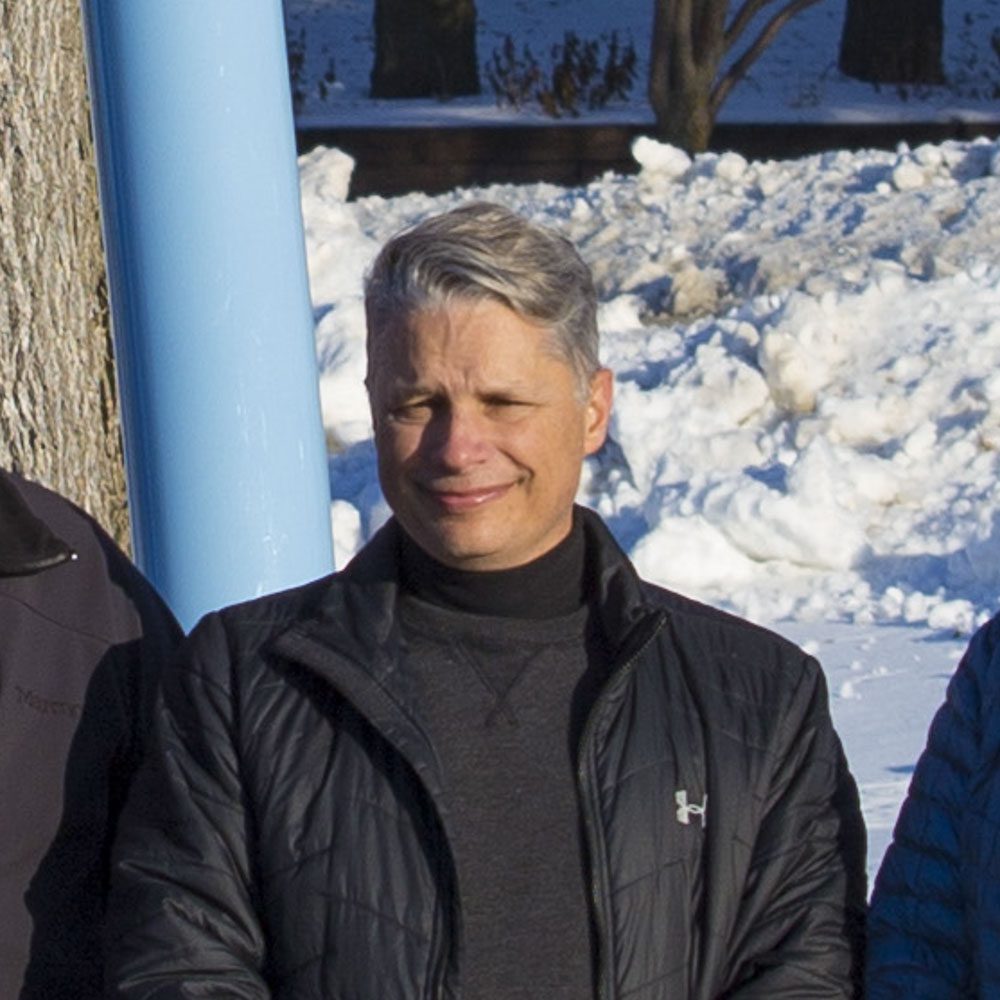 Meet the Artist
Matthew Placzek

An artist for more than three decades, Matthew Placzek creates sculptures that range from small pieces to large-scale sculptures that stand 90 feet tall. No matter the size, his work is transformative, moving and unforgettable.
Born in 1964 in Columbus, Nebraska, Matthew entered the world of sculpting at age 14, creating figures of wildfowl and nature he observed near the Platte River. Art shows and competitions followed, and as his visibility increased, his unique style was lauded by many in the art world. While attending Hastings College and Creighton University, he was represented by several art galleries around the country. At the age of 22, Matthew was honored by the U.S. Ambassador to Czechoslovakia, who hosted the artist's one-man show at the American Embassy in Prague. That same year, he had the honor of presenting an original sculpture of an American bald eagle to President Ronald Reagan.
Shortly after creating his first large-scale commission in 1991, Matthew found himself catapulted into the world of municipal and private sculptural art projects. Universities, healthcare centers and corporations came calling, and he welcomed the opportunities to transform their open spaces with stunning works of art.
Matthew's fascination with sculptural composition has evolved into an art form that is both meticulous in detail and free-flowing in design. His focus, once on monumental work, now includes large, multi-faceted sculptural installations; his most recent project features eighty bronze sculptures. In many cities, these pieces have become landmarks that have received widespread acclaim in numerous national art and architectural publications.
Making a personal connection between his art and the viewer is essential to Matthew. Through his sculptures, he hopes to evoke an emotional reaction – whether reflective or joyful. Each intricately-detailed piece offers an engaging, interactive experience, inviting viewers to walk around it, feel the different textures, and examine how shadows, layers and movement are created.
To date, Matthew's pieces are included in over fifty hospital, university and corporate collections. With exciting projects always in the works, this artist promises many years of adding beauty to the world and dazzling audiences along the way.
Matthew and his wife, Kimberly who is also an artist make their home in Omaha, Nebraska. They are the parents of three grown children.
Learn more about Matthew here.