Painted Furniture
Dickinson County Museum
Date of  Completion
August 2021
About the Project
As part of our mission to improve and enhance the Iowa Great Lakes region, Imagine Iowa Great Lakes has commissioned local artists to paint works of art on furniture to place at gathering spots throughout the area.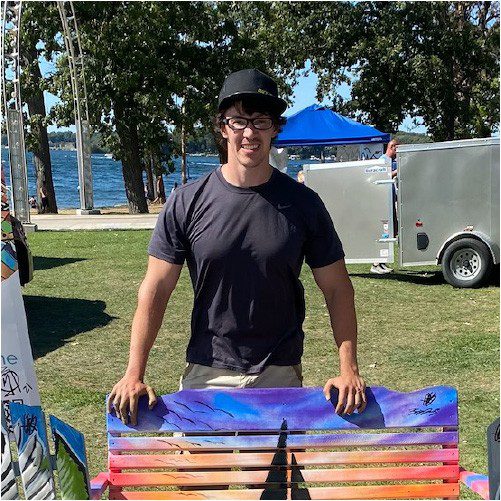 Meet the Artist
Kipp Davis

Kipp Davis is an artist, graphic designer, and owner of KDART, a custom art service located in Spencer. He creates artwork and murals, designs logos and branding for commercial clients, and teaches art classes. He also travels the Midwest doing live painting demonstrations and interactive projects at events and festivals, often working with kids and young artists. Kipp's artwork has been featured in a variety of publications.
The mission and meaning of KDART is "Keep Defeating and Rise Today." This motto encapsulates Kipp's goals to promote creative thinking, positivity, and well-being and to create art that inspires others to savor the joy in each moment.