Project Map
Imagine Iowa Great Lakes is working to beautify the Lakes region while furthering accessibility and safety. Our first projects are focused on landscaping and public art installations along the Highway 71 corridor from Spirit Lake to Milford. Each project will complement the natural beauty of our area and will provide the opportunity to create new memories with family and friends old and new.
Click on a marker on the map to find out more about each project!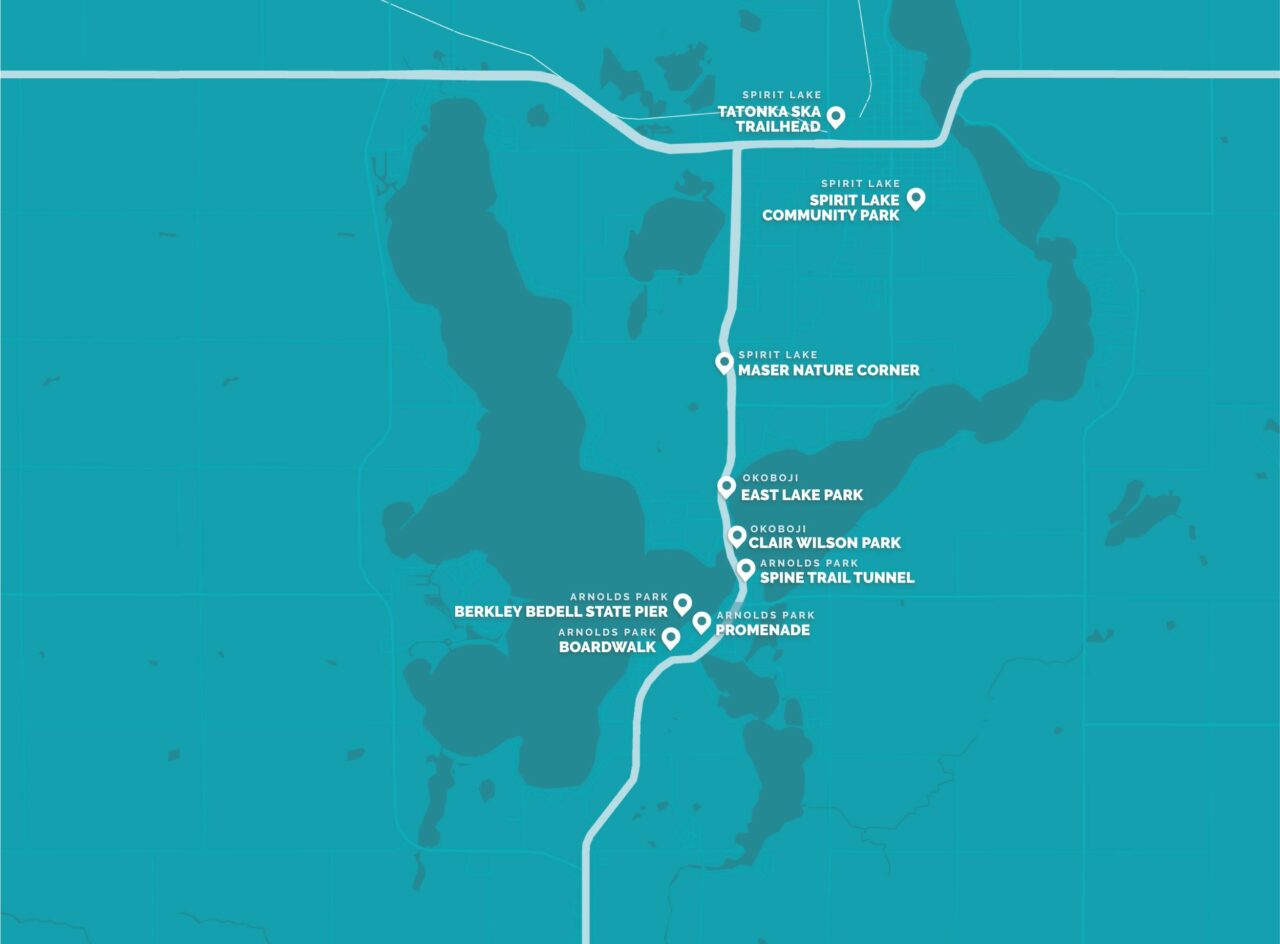 Maser Nature Corner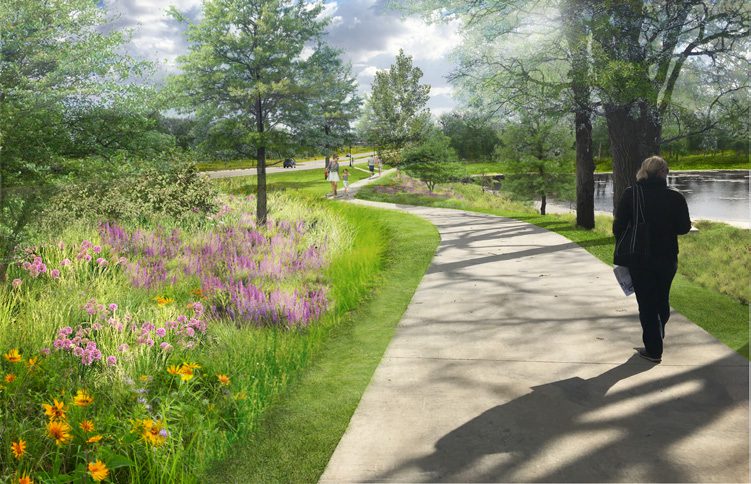 Maser Nature Corner will bring nature back to the Highway 71 corridor. Perennial plantings will provide visual interest throughout the year from both a pedestrian and a vehicular perspective, enhancing the experience for all who pass by.
East Lake Park
Okoboji Park will activate a City-owned property adjacent to the corridor. Views to East Okoboji Lake will be maximized, and opportunities to picnic and enjoy the outdoors will be enhanced.
Clair Wilson Park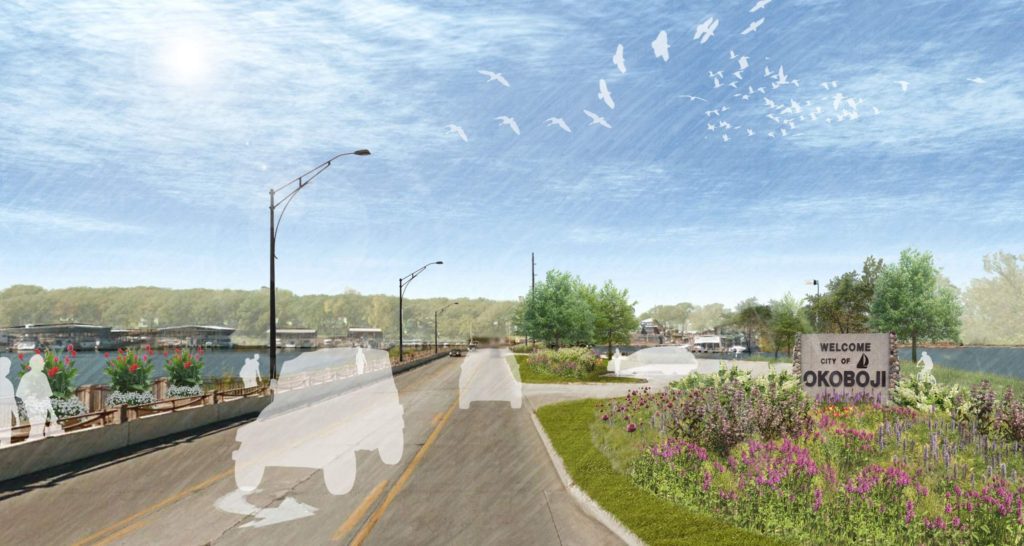 A central locale on the corridor, our work at Clair Wilson Park will open the views to East Okoboji Lake while softening the parking area surroundings. Textural grasses will be complemented by perennial colors, and site furnishings will encourage active transportation to and from the site.
Spine Trail Connector Tunnel
The Spine Trail Connector Tunnel will add a colorful and inspiring moment along the trail. It will elevate the overall visibility of the trail system and will greet visitors to Arnolds Park Public Beach.
Arnolds Park Promenade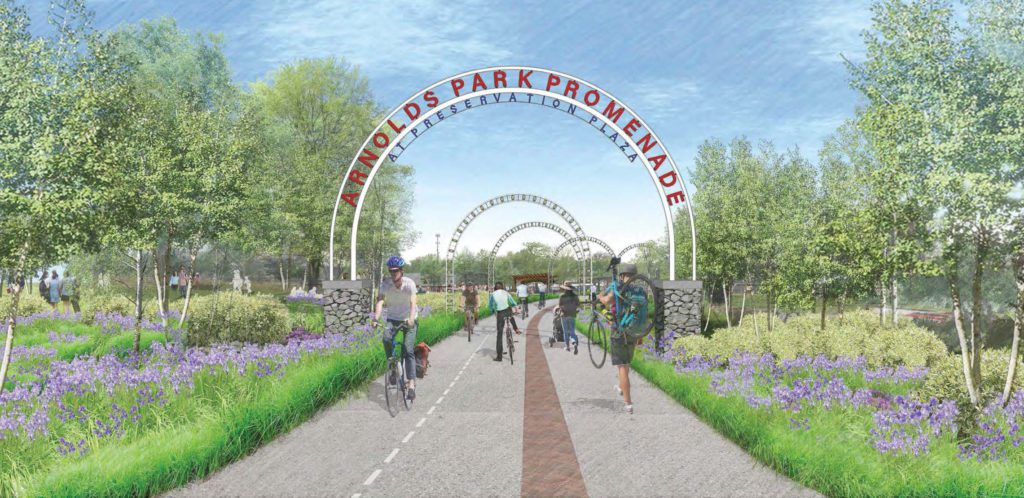 The Promenade will anchor the eastern end of Historic Arnolds Park. With its gateway sign, iconic lighted arches, and meandering path, visitors will be encouraged to linger amongst the grove of aspen trees and other native plants that will help manage stormwater in the area.
Boardwalk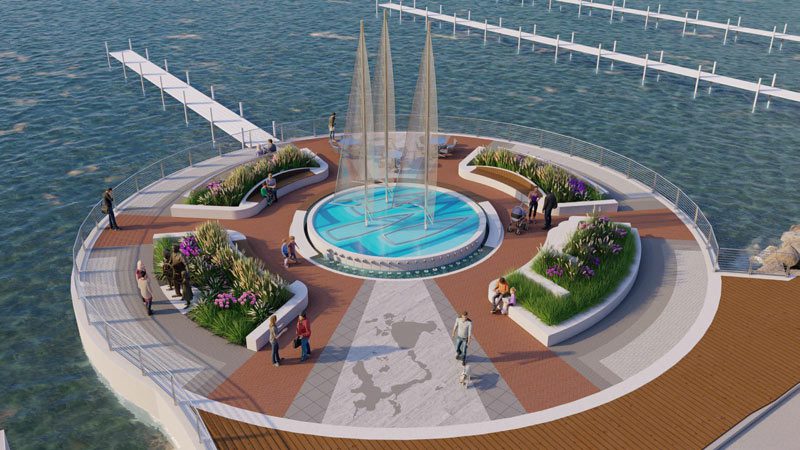 The Lakefront effort will infuse a true boardwalk feel into Arnolds Park. A wooden boardwalk will lie adjacent to West Okoboji Lake, and cozy seating areas will allow family and friends to gather while taking in the majestic lake views.
Berkley Bedell State Pier
Spirit Lake Community Park